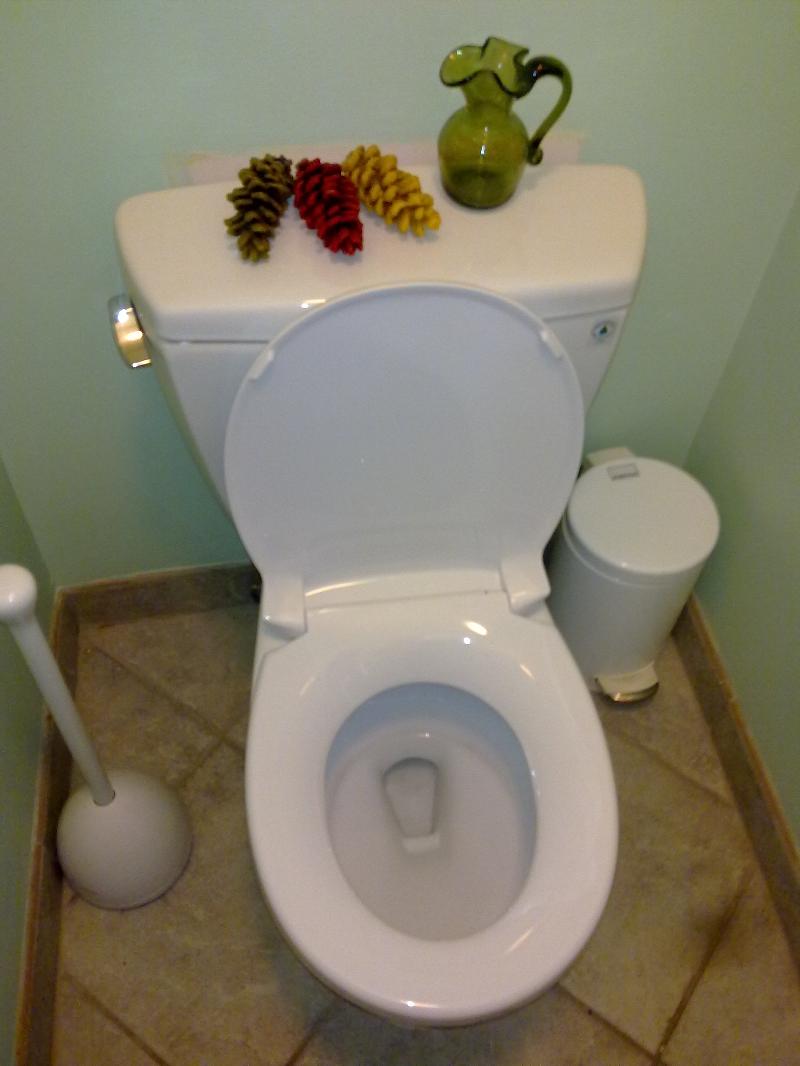 My toilet sprang a leak a few nights ago, creating the perfect opportunity to replace it with a new, water-saving toilet.
My first choice was to get one that offers two flush options so you don't need to use a full tank of water for a job that only requires a half-flush. The toilet would cost about $350 more than other water-saving models, but I figured it would be worth it over time.
Unfortunately, it would have taken almost a week to get the toilet and then have it installed – and in the meantime, we would have had no working toilet on the main floor of our house. We went with the next-best option: a toilet certified as a substantial water-saver by the U.S. Environmental Protection Agency.
This Toto Water Sense-certified commode uses only 1.28 gallons of water per flush (compared to the 4 gpf of the toilet we replaced, and 1.6 gpf of other water-savers on the market).
EPA estimates that my family will save a stunning 4,000 gallons of water every year just be replacing the old toilet with this new one.
Interested? Learn more at WaterSense.