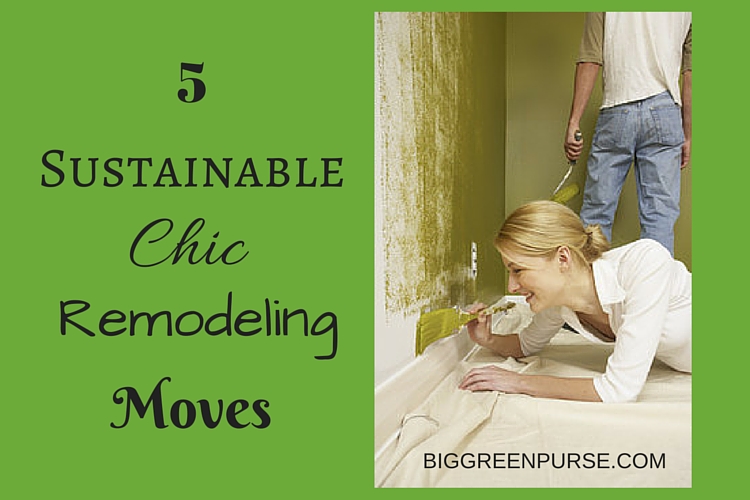 Thinking about remodeling?  Doing so sustainably can be rewarding, cost-effective — and confusing! The word "green" used to be synonymous with environmentally friendly, but it's now so overused that it's seen as little more than a marketing ploy. Plus, wading through all of your options to come up with an eco remodel can be difficult.
To help you get started, here are 5 surefire strategies to get you the sustainable, chic remodeling project you want, thanks to our sponsors at AirControlAz.com, a company that specializes in helping homeowners install energy-efficient heating and cooling systems.
Sustainable, Chic Remodeling
1. Embrace DIY
2. Find a Qualified Sustainability-Focused Contractor
3. Renovate Strategically
4. Choose Eco-Friendly Materials, Appliances & Fixtures
5. Reuse, Recycle
1) Embrace DIY
One of the best ways to decrease waste and maximize efficiency is to complete as much of the project as possible without help from contractors.
This may seem counter-intuitive. Contractors generally have more expertise when it comes to highly technical work, like framing, wiring, and plumbing. They also get discounted rates on supplies. The downside is that, in an effort to economize on their time, they may overbuy paint, lumber, and other products to reduce the number of back-and-forth trips to their suppliers. That could lead to unnecessary waste.
I'm not suggesting you should frame or wire a room. I certainly couldn't. But can you demolish or remove materials rather than have the contractor do it? Can you spackle dry wall, paint, finish floors, and install light fixtures?
Once you know the scope of your project, figure out what you can do, and what you need a contractor or sub contractor to do.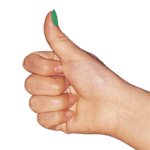 2) Find a Contractor Who is Committed to Sustainability
When the time comes to enlist help, find providers whose inclinations to reduce resource consumption, save energy, and limit your exposure to toxic chemicals match yours. Plenty of businesses brand themselves as green, but it is up to you to determine who really means it.
When you are getting estimates, quiz candidates about what makes them so eco-friendly. Ask for specific examples of how they'd make a greener choice. Check references, asking to talk with homeowners whose green renovations they oversaw. You can also check with the U.S. Green Building Council's listing of builders and contractors to find sustainability-focused providers in your geographical area.
3) Renovate Strategically
Remodeling a home is a big task, and it will expend resources no matter how sustainable you are. It's easy for a project to balloon out of control; once you get started, the "may as well do that, too" frame of mind can take over.
Keep as much of your home intact as you can. Rather than redoing everything, consider what areas will benefit the most from renovations.
If possible, consider first where you can improve your home's carbon footprint, and then work on achieving the look you have in mind.
4) Choose Eco-Friendly Materials
Select materials that are produced sustainably. Almost anything you'd need, you can get in an eco-friendly form. For example –
5) Plan to Reuse What You Can, Recycle What You Can't
♥ When I renovated my kitchen, I installed some of the cabinets I removed in the downstairs bathroom. The rest I donated to Community Fork Lift, a home-goods center that accepts donations of all kinds of household goods that can be re-used in construction.
♥ When I replaced my carpeting with wood flooring, the carpeting and padding were recycled.
♥ When I replaced my old refrigerator, my utility company not only picked it up for me, but paid me $50 to haul it away and recycle the parts.
The market for used household goods is substantial. Don't throw anything anyway unless it is either dangerous to use or too broken to be of any good to anyone.
FINAL TIP
As with a contractor, you should discuss the specifics of sustainability with any suppliers you are considering doing business with.
If they are enthusiastic about sharing their earth-friendly methods with you, they may be a good choice for your project.
With careful planning and help from like-minded professionals, you can successfully complete your renovations with both style and sustainability in mind.
NOTE: Sponsors Like AirControlAZ.com help us provide expert content at no cost to you. Our editorial opinions remain our own.