Over a million Americans — like Jeff and Sally Barnes, pictured above — have put solar panels on their roof.
Sure, it's saving them a bundle of money.
But that's not the only reason why they did it.
They did it because it was the right thing to do to protect the environment and stop climate change.
We've teamed up with PickMySolar.com so you can do the right thing, too.
Read more!
HOW DO SOLAR PANELS PROTECT THE ENVIRONMENT?
Solar Fights Climate Change
A big cause of climate change is the carbon dioxide pollution released when utility companies burn coal and oil to generate electricity.
We all need electricity. But that doesn't mean it has to come from coal and oil, right?
The clean electricity solar panels generate works just like "dirty" electricity.
But because it comes from the sun and not coal or oil, it doesn't cause climate change. So, you can turn on your lights and power your appliances and keep your electronics running all on clean solar power.
That's one way solar panels protect the environment.
Solar Keeps the Air Cleaner
In addition to carbon dioxide, burning coal and oil releases soot and other toxic pollutants into our air.
You know those "code red" or "code orange" days we get sometimes because the air is too dirty to breathe? That comes from the nasty smog created by using fossil fuels.
The clean electricity you get from solar is just that: clean. No code orange. No code red. No asthma. No coughing or wheezing or any of that.
Just good clean electricity.
That's another way solar panels protect the environment.
Solar Safeguards Nature
Mining coal and drilling and transporting oil trash the planet.
Oil spills.
Coal mine explosions.
Dirty waste getting dumped into streams and rivers.
The Deepwater Horizon disaster.
NONE of that happens when you get your electricity from solar energy.
That's a third way solar panels protect the environment.
Want Solar? PickMySolar.com Can Help…For Free
With all those benefits, no wonder you want to go solar! Fortunately, it's never been easier to do.  All you need is some information, and some help.
That's where PickMySolar comes in.
PickMySolar has pulled together this terrific free solar guide that tells you everything you need to know to figure out how to make solar work for you.
But PickMySolar does more.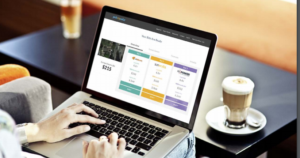 ⇒ At no cost to you, the company will help you design your "perfect solar home." They consider over 50 factors in determining the best solar energy system for your home.
⇒ PickMySolar will then collect up to 15 bids. They'll give you the top 3 bids, and help you decide which bid is best for you. Once you have chosen a bid – then and only then – PickMySolar will introduce you to your project installer.  The only installer you ever communicate with is the one taking on your project. The process of finding a qualified installer to do the best job for you couldn't be simpler.
⇒ PickMySolar will also help you get your system installed in a timely fashion. And once your system is turned on, PickMySolar.com will monitor its performance to make sure everything is running smoothly.
Meet Some PickMySolar People Who Are Helping to Protect the Environment, Too!
Jeff and Sally live in Los Angeles. They wanted to put solar on their roof to offset their "carbon footprint," the amount of carbon dioxide emitted by their home. Carbon dioxide is a big cause of climate change, and it comes from burning fossil fuels like coal and oil.
By working with PickMySolar.com, the Barnes will cut their CO2 emissions by 176,400 lbs. They also practically eliminated their average electric bill. It's gone from $98 to $5. They anticipate a lifetime savings of $35,894.
Start With the Free PickMySolar Guide
Solar has never been more affordable.
But maybe more importantly, going solar has never been more right to do.
If we want to stop climate change, keep the air clean, and protect the environment, we can't keep burning coal and oil.
What we can do is switch to solar.
PickMySolar.com makes it easy to get started.
Download their free guide right now.