Chocolate is good anytime. But it's particularly delicious when the cocoa it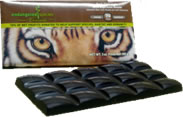 comes from is produced organically, on small farms that grow cocoa trees in the shade to keep rainforests intact and reduce pesticide use. It's like coffee that way: organic chocolate protects people and the planet.
Even better is organic cocoa that is also produced according to Fair Trade principles, ensuring that farmers are paid a decent wage for their work and no child labor is involved. In countries like Cote d'Ivoire in West Africa, children are being used like slaves to produce cocoa, with profits going to fund the country's civil war.
When it comes to cooking and baking with organic chocolate and cocoa, both work just as well as chocolate and cocoa produced by conventional methods. I use organic cocoa to make cakes and cupcakes, hot cocoa, and cafe mocha, and organic chocolate chips in cookies and to melt for fondue. I personally think organic chocolate bars are much more flavorful than candy bars sold
Online, at natural foods stores and food coops, and increasingly at local grocery stores, you can find Fair Trade, organic chocolate and cocoa. Here's what to look for:
*  Dagoba
* Endangered Species Organic Chocolate
* Theo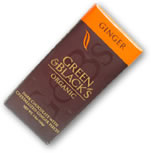 Shopping for Valentine's Day?
Fill your heart with organic chocolate