If you're in search of a holiday present that does NOT encourage more consumption, how about fitness gifts? They'll make people feel better and you won't have to buy more "stuff" someone might not actually want or use.
I'm a big fan of giving experiences and activities as gifts, which is why I'm partnering with a company called Grokker.
Grokker is offering holiday memberships this year at half off the regular price. They include unlimited video classes for fitness workouts, plus yoga classes and cooking lessons, too.
NOTHING TO LOSE!
♥ You can try it for free for two weeks. If giving as a gift, start it after the holidays.
♥ Sign up, and if you don't like it, cancel, with no money lost.
♥ Pay only $60 for the entire year – about what you'd pay at your local gym for one month.
Grokker        Local Gym
            $60/yr           $60/mo – $720/hr
While anyone can use and enjoy Grokker, here is who it is especially good for:
→ Women and men of all ages
→ Women and men of all abilities
→ People who want to get fit but who can't get to the gym due to work schedules, home obligations, travel or other factors
→ People who want to get fit but don't want to spend hundreds of dollars a year doing it
Because you can use it on any device, you can use it anywhere: on a business trip, when you're visiting family for the holidays, when you have a few minutes at the beginning or end of your day. It's flexible to accommodate both your fitness needs, but your budget and time availability, too.
What's Offered with the Grokker Holiday Membership?
♦ Thousands of videos that range in length from short 5-minute work-outs to longer one-hour trainings and lessons.
♦ Online 24/7 messaging access to experts and to others in the Grokker community. Don't know where to begin or how to keep going? Someone at Grokker.com will help!
♦ A Calendar function so you can keep track of your schedule and get reminders when it's time for your workout, yoga class, or cooking tip.
Fitness video topics include:
Abs & Core
Barre
Cardio
Dance
Flexibility & Balance
Interval Training/HIIT
Kickboxing Cardio
Pilates
Strength Training
Sports Conditioning
Toning & Sculpting
Weight Training
And much more!
Use Grokker on any and all of your favorite devices, including both PC and Mac; iPad, iPhone, iPod Touch, Apple TV, Roku and Chromecast.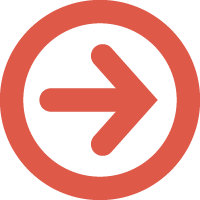 Give the gift of fitness. Give the gift of Grokker. Only $60 for the year (normally $1200). 
REMEMBER…
Get it for the fitness videos, enjoy the yoga training and cooking classes, too! (more on that in a later post).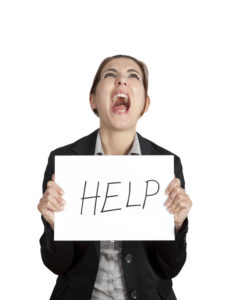 PSST: Don't want to give it to anyone else? Give it to yourself. It's a great way to get the help you need to start the new year off right.
NOTE: We will earn a teeny tiny commission if you decide to give Grokker a try. We've entered into a partnership with Grokker because we completely believe that they offer a valuable service that doesn't harm the planet and will help make you a healthier person. Thanks, and happy holidays!