Do you love the idea of putting home solar panels on your roof but think they're way out of your price range?
Sad! Wrong!! Home solar panels have never been cheaper to buy than they are now. And given how serious climate change has gotten, they've never been more important to install.
Plus, a terrific company called PickMySolar.com makes it easier than ever to make sure you get the right system for your roof with minimum hassle and inconvenience.
We've teamed up with PickMySolar.com to help you get the home solar panels you want at a price you can afford.
They've put together this helpful free ebook that offers just about the best explanation I've ever seen of how solar works and how you can get the best system for your home at a price you can afford.
I suggest you download it now. It will make your life so much easier as you try to decide if solar is right for you.
Over the next 10 days we're going to show you just why it's so simple to get your solar system up and running. But first, let's talk about the money.
Why are home solar panels so affordable?
Here are the 5 cash benefits you get when you go solar.
• Solar Investment Tax Credit
• State and Local Credits and Rebates
• Reduced Utility Bills for Power You Don't Need to Buy
• Utility Credits on The Power Your Generate, plus SRECs
• Increased Sales Value When You Sell Your Home
THE SOLAR INVESTMENT TAX CREDIT
The federal solar investment tax credit (SITC) reduces the amount of federal income tax you pay.
How? SITC allows you to deduct 30% of the cost of your system dollar for dollar from the amount of taxes you would otherwise pay to the federal government.
For example, say your federal taxes were going to be $10,000 for the year.
If you bought a solar system in that same year that cost $25,000, 30% of $25,000 = $7,500.
You'd be able to deduct $7,500 from your $10,000 in taxes, so would only pay $2,500 in federal taxes rather than the total $10,000.
In other words, you could keep $7,500 of your federal tax payment to help offset the cost of your solar system. Rather than pay all taxes, you'd be buying solar. Doesn't that sound smart?
STATE AND LOCAL TAX INCENTIVES AND REBATES
In addition to reducing your federal taxes, you might also be able to lower your state taxes when you buy solar. For example, in my home state of MD, I can receive up to $1,000 on top of my federal tax credit to install solar panels on my roof.
Contractors in the PickMySolar.com data base can help you figure out what state tax credits or rebates you can take advantage of.
By the way, some utilities reward their customers with cash rebates when they buy and install energy-efficient appliances and solar panels. Again, PickMySolar.com installers will be able to help you figure out if your local utility offers rebates to help offset the expense of your system.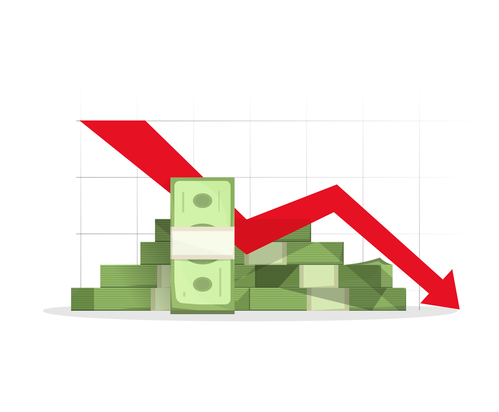 REDUCED UTILITY BILLS
Another way solar panels generate cash is in money saved on your utility bill. Any energy you get from your solar system is energy you're not buying from your utility. Depending on the size of your system and how much energy it generates annually, you could end up paying little or nothing for your power. The money you save on your utility bill can directly offset the cost of your solar system.
For example, say your system generates enough energy to offset $100 of your monthly utility bill. Over 12 months, you would save $1200. In just 15 years, you'd save $18,000 on your utility bills, savings that help offset the original purchase price of your solar system.
SELLING POWER YOU GENERATE TO YOUR UTILITY
When your solar panels generate more electricity than you can use, the excess power actually gets fed back into the utility grid, giving you another opportunity to offset the original cost of your system.
Usually, your meter spins forward to indicate that you're buying power from your utility company. But when you send your excess solar power back to the utility company, your meter will actually spin backwards and you'll earn a credit in your account! In most states, the utility will figure out your net energy use – how much you buy versus how much you send back to the utility – and only charge you for the net. The more solar your system generates, the less your overall electricity costs you.
Utilities may meet their requirement to derive a certain amount of their power from solar by buying what's called an SREC from you (see below).
Take a look at this graphic explanation of how solar works.
Here's how your investment in home solar panels saves you so much money.
Original cost of your system – ……………………………..………………$25,000
Federal tax credits ………………..…..$7,500
State tax credit …………….…….….… $1,000
Net System Cost (after deducting tax credits) …………………………$16,500
Utility bill savings over 25 yrs
(factoring 3% utility increase annually) …………………………….. $43,751.12
Projected 10-year SREC Earnings
(factoring $12/SREC reduction annually of current value): ……….$16,260 *
Total Savings Over 25 Years ……………………………………………… $60,011.18
25-year Lifetime Savings: ………………………………………………….  $43,511.18
* SRECs = Solar Renewable Energy Certificates. Utilities in some  states are required to derive a certain percentage of their energy from solar. They can get that solar from homeowners. Homeowners receive one "SREC" for every megawatt hour that their home solar systems produce. That amounts to about 12 SRECs per year with a 10 KW system. You can get paid a set price to lock in the value of your SRECs up front. This YouTube video explains how SRECs work to earn you more cash back on your home solar panels.
INCREASED PROPERTY VALUES
Here's one other way that putting solar panels on your roof generates real cash in your pocket: by increasing the sales potential of your home.**
Home solar panels are viewed as upgrades, just like renovated kitchens or a finished basement. But they can cost a lot less than a new kitchen or downstairs and have a greater financial return.
Homebuyers across the country have been willing to pay $15,000 more for a home with the average size solar photovoltaic system mounted on its roof, report researchers at the Lawrence Berkeley National Laboratory who studied the trend. They also found that homes that had solar panels actually sold faster than those that did not!
So if you install home solar panels, not only may you end up saving $8500 on your initial installation, and over $40,000 total on the lifetime of your system, but you could get $15,000 more for your home when you sell it.
How Do You Pay For It? Finance and Loan Options
If you need to finance your purchase, one option is to take out a Home Equity Line of Credit.
But another option is to take out a loan.
Essentially, you can replace a significant portion of your utility bill with a low-interest loan. That way, you can still take advantage of the federal tax credit and added home equity that solar provides.
The most popular loans are 12 years, though in most cases you can pay them off sooner if you prefer. Your panels are warranted for 25 years of energy production, so far outlast the length of your loan.
You can also lease your panels, though purchasing saves you the most money over time.
PickMySolar.com has pulled together this terrific explanation of all your options for purchasing, leasing and financing your solar panels. Their team can also help you figure out what state and utility rebates are available to help offset your costs.
PickMySolar.com Helps You Figure It All Out
PickMySolar.com can help you save even more by managing the process of getting competitive bids for your entire project. That's because PickMySolar.com has built a competitive bidding platform that enables you to:
• estimate the size and kind of solar system you need
• get cost-effective bids from pre-qualified solar companies near you
• maximize your solar rebates and incentives
This bidding platform is what takes the hassle out of choosing your solar system, too. We'll talk about that in the next blog post (but it's all explained in their free ebook if you want to check it out right away.)
For now, I hope you've realized just how affordable picking your own solar can be.
By the way, it costs absolutely nothing to explore getting solar with PickMySolar.com (which is why we give it such a big "thumbs up."
Their platform is free to use. You can go through the entire process of figuring out what system is best for you, what it will cost upfront, and what rebates and tax credits you can tap into without paying a fee or deposit of any kind.
PickMySolar.com will deliver three bids to build your system, but if you don't like any of them, it still won't cost you a dime.
So what do you have to lose? You can start the ball rolling here by downloading your free ebook.
Disclosure: Our partnerships with companies like PickMySolar.com enable us to bring you opportunities like this free way to figure out your solar options, at no cost to you. We only recommend companies we're behind 100% so you'll be able to make the best decision for you. Thanks!
NOTES:
** Increased property values based on Redfin survey.