If you want to buy green gifts for your friends and family this holiday season, free coupons offering discounts can make them a lot more affordable.
Working with the free coupons site ChameleonJohn.com, as well as other companies we know, we've identified 9 companies that offer discounts on energy-saving, water-saving, non-toxic and organic products, plus low- or no-cost shipping.
There are many more retailers and manufacturers that offer discounts and free coupons. This list will give you an idea of the options you have for using discounts to reduce the cost of some green goods.
I'm a big advocate of shifting your spending to motivate manufacturers to go green. Discounts offer one way to get started.

What You Need to Know Before You Sign Up for Free Coupons…
→ You will have to sign up for each company's free e-newsletter in order to gain access to their discounts, but you can unsubscribe at any time.
→ Once you sign up, when you click on the discount, a code will come up that you will then paste into your shopping cart at the
time of check out.
→ One advantage of a coupon aggregator like ChameleonJohn is that you can see the variety of coupons available on that day from many retailers.
→ If your store is not represented by ChameleonJohn, check the store's own website directly.
→ Don't miss the coupons delivered with your local newspaper.
Most stores offer coupons at one time or another. Sometimes they're product specific, but often, they allow you to take a percentage off your total sale, or will give you $10 off when you spend $25, or some other arrangement.
  The Big Green Purse Shopping Principles can help you figure out what's green, and what's being "greenwashed."  You can find them here.
How to Find Eco-Friendly Products So You Can Use Free Coupons
√ Go to the website of the retailer or product manufacturer.
√ Find the search bar.
√ Type in whatever item you're looking for, and hit enter. It will take you to the correct product page, if one exists.
√ If you decide to make a purchase, paste in the discount code you got from ChameleonJohn.com or the retailer's own sites.
9 Retailers That Offer Free Coupons
You Can Use to Buy Green Gifts and Other Goods
Overstock.com – Overstock offers a wide variety of coupons and discount shipping options, but there's no telling what they have in their overstock inventory at any given time. Since they sell home goods and clothing, search for items like organic clothing or recycled furniture. I typed in "recycled cotton" and up popped this rug made of cotton recycled from the textile industry. Don't buy just what they have, since you have many other retailer options to choose from. Stick to your search criteria.
Kohl's – Like Overstock, Kohl's sells housewares, bedding, clothing, and other household goods. However, unlike Overstock, they're more likely to have a consistent supply of goods. I recently searched for "organic cotton sheets" at Kohl's and found a good variety of options, plus organic cotton towels and mattress covers.
Gardener's Supply Company – Compost bins, water irrigation systems, seeds, compost, garden ornaments, organic fertilizer – you name it, if it's for the garden, Gardener's Supply probably has it.
Take advantage of their holiday coupons to get ready for spring planting and gardening season.
Indigo Wild – If you're looking for plant-based organic soaps and cleaning products, the Zum brand from Indigo Wild is a great place to start.
Nest -Nest is an amazing product that keeps your family safe from fire and carbon monoxide leaks. Nest can also help you lower your energy bill by allowing you to keep an eye on maintaining your usage when you are away from home. With the coupon offered on ChameleonJohn, you can save 50% on the Nest learning thermostat including free shipping on orders above $40.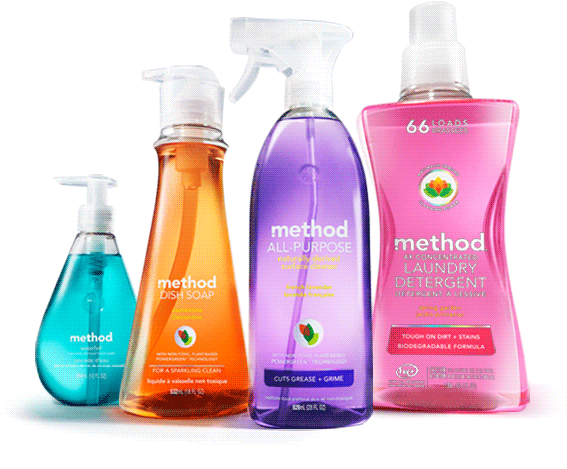 Method – If you've wanted to try Method products and see what all the fuss is about, use a coupon. Non-toxic hand soap, laundry detergent, dishwasher detergent and other cleaning products come in stylish containers you won't mind having out on your countertop.
BabyEarth – When you visit this site, click on the EarthFriendly icon. Then look for products like glass baby bottles, silicon forks and spoons, cloth diapers, and organic baby clothes. Be aware that other products listed on their "eco friendly" site don't really offer any environmental or health benefits per se, so be discriminating when you shop.
Rubbermaid – Though this company is known for its plastic containers, its line of glass containers with leak-proof lids makes it a healthy and eco-friendly way to store food. Container sizes range from one cup to 11.5 cups. Remember, skip the plastic bottles and jars, even if they say BPA-free, and stick with glass.
Home Depot – From lightbulbs and lighting fixtures to home insulation and no VOC paint, Home Depot sells it all. Use their coupons to try LED lights that you thought were too expensive, or premium green cleaning products that are free of synthetic fragrances.
As you might imagine, most retailers these days sell at least some green goods. They almost all make coupons available, especially during the holidays.
If you've wanted to try the eco version of a product, or you want to give a green gift, you should be able to find a coupon or discount to help make the purchase affordable.
Sponsorship Disclosure: We worked with ChameleonJohn.com to bring you this information. All editorial opinion is our own. Sponsorships help us provide you with tips and expertise at no cost to you. Thank you.