Given how much energy costs these days, energy efficient lighting should definitely be a priority for us all. Here are the facts:
Lighting accounts for 5-10% of the total energy used by the average American home.
It costs $50 – $150 a year in electricity to light our homes.
It takes approximately 394 pounds of coal to keep a single 100-watt incandescent light bulb burning for 12 hours each day for one year.
Burning all that coal creates about 936 pounds of carbon dioxide – one of the biggest causes of global warming, climate change, and air pollution.
An ENERGY STAR compact fluorescent light bulb uses 66% less energy than a standard incandescent bulb and lasts up to 10 times longer.
If every household in the U.S. replaced one light bulb with an ENERGY STAR compact fluorescent light bulb (CFL), it would prevent enough pollution to equal removing one million cars from the road.
LEDs, which stands for light-emitting diodes, save even more energy than CFLs and last longer, too.
Fortunately, it's easy to save with energy-efficient lighting. Here's how:
Use daylight whenever possible. Remember – it's free. And it doesn't pollute!
Focus light on the task at hand. Use dimmers for background lights.
Turn lights off when you leave a room; occupancy sensors will turn your lights off automatically.
Replace fixtures that use two or more low-wattage bulbs with one that uses only a single bulb. A single 100-watt bulb gives off 20% more light than two 60-watt bulbs and uses less power.
Keep light fixtures and bulbs clean.
Replace incandescent bulbs with ENERGY STAR compact fluorescents and LEDs. You can save $30 in energy costs over the life of the bulb for every 100-watt incandescent bulb you replace with a 32-watt compact fluorescent bulb.
For Your Shopping List
Energy efficient lighting fixtures and light bulbs are widely available. Look for CFLs and LEDs at any hardware store or one of the big box retailers like WalMart, Home Depot, Target or Lowes.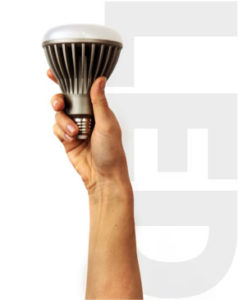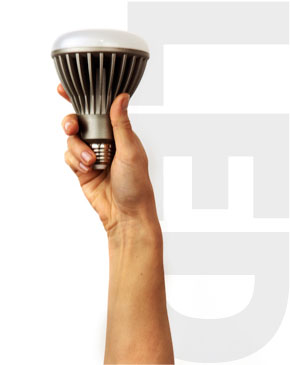 Need More Info on energy? Don't miss..
LED Lights Brighten Rooms, Save Time & Money
The Nest Thermostat Can Help Build Your Nest Egg by Saving Your Energy & Money