Moms have always been the most "eco" people on the planet. Now, they're forming networks to help support each other's efforts to "go green" in ways that are actually bring more women into the environmental movement.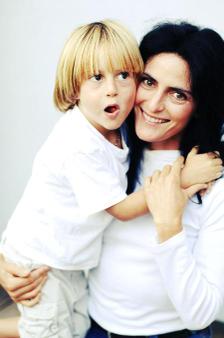 A recent story in the New York Times focused on the work the EcoMom Alliance is doing to build a membership base of mothers who are looking, not for the answers to "why" as much as the answers to "how"? Through their workshops, houseparties and web outreach, they've helped educate 9,000 moms about ways they can reduce the size of their environmental footprint and help protect themselves and their kids from environmental threats.
"EcoMommy Blogs" have been making a similar contribution for years. Some of my favorites are listed in my "Purse Strings" blogroll. They include Nature Moms, Moms Go Green, EnviroMom, Mindful Momma, and Healthy Child.
I've always said, women are the CEOs – chief environmental officers – of their households. This is true in spades for moms, whose green purchasing decisions now have the potential to accelerate the transition to a green economy – and safer planet – like never before. It's exciting to see moms coming together to be green at a time when their involvement in and enthusiasm for the environment couldn't be more valuable.