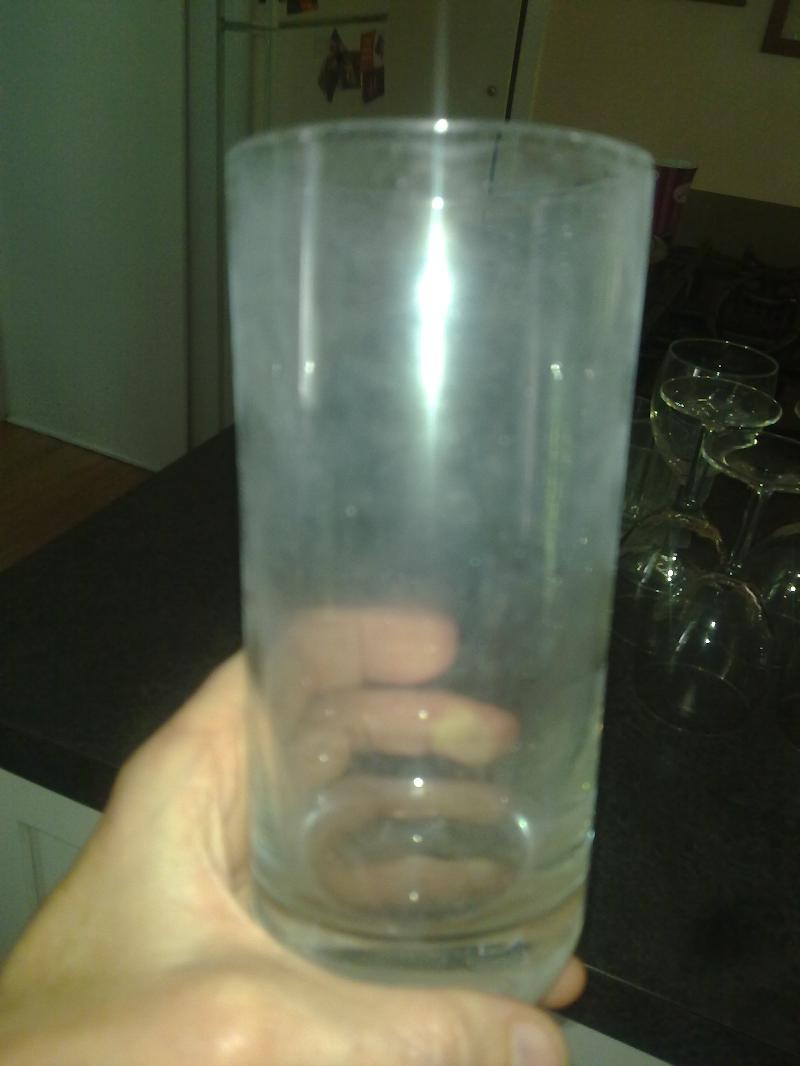 My
drinking glasses have been taking a beating. I've been using a
non-phosphate based, powder detergent in the dishwasher, which
minimizes pollution when the water goes down the drain.
But over time, the glasses have gotten very cloudy. They're still
free of germs and muck when they're finished washing, but they're so
cloudy, they look dirty even when they complete the entire dishwashing
cycle.
I tried rinsing them in vinegar, to no avail. Then it occurred to me to try…toothpaste. I use toothpaste to clean my jewelry; why not my drinking glasses?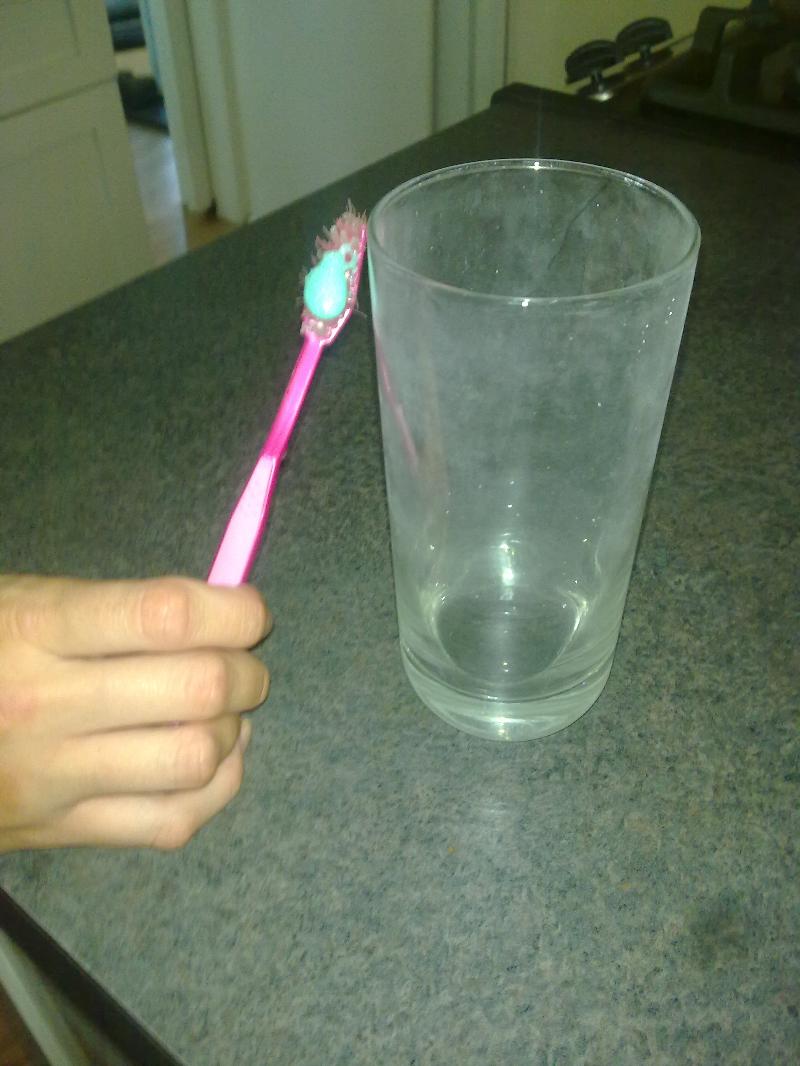 * I dabbed an old toothbrush with my day-to-day toothpaste (you can probably use whatever you have around the house). 
* I wet the brush slightly then gently scrubbed the glass for about a minute.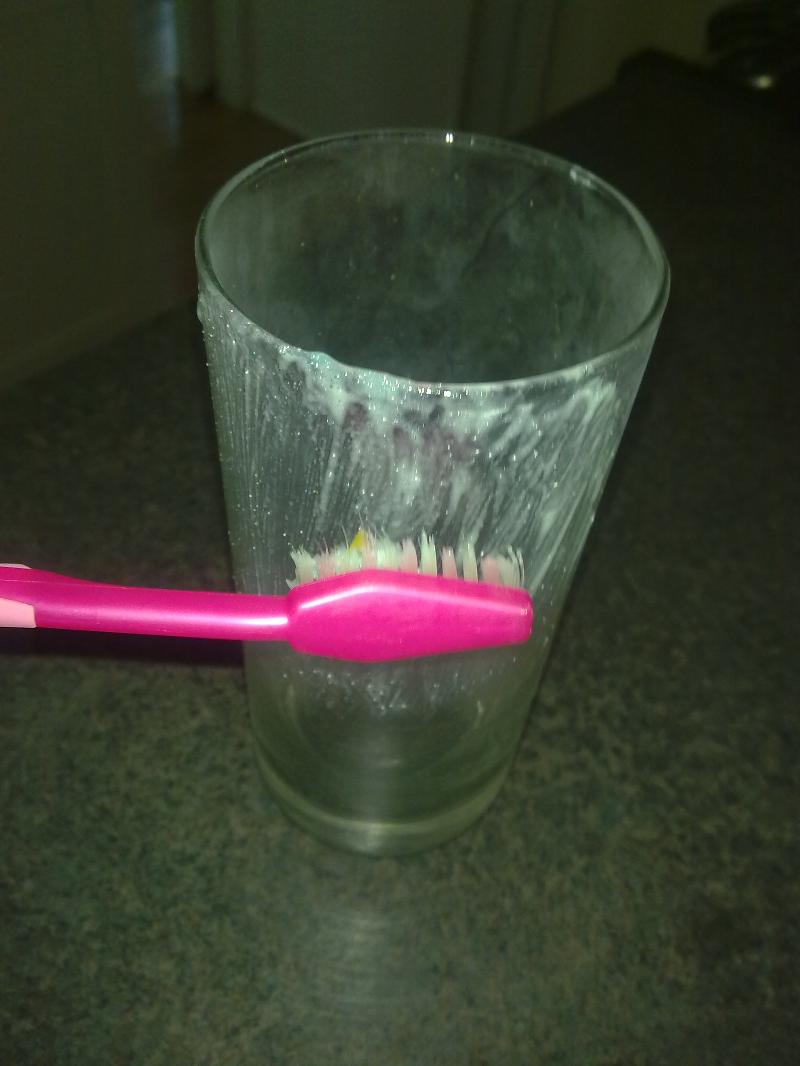 * When the entire glass had been scrubbed, I rinsed it under moderately hot water.
* Voila. A sparkling clean glass.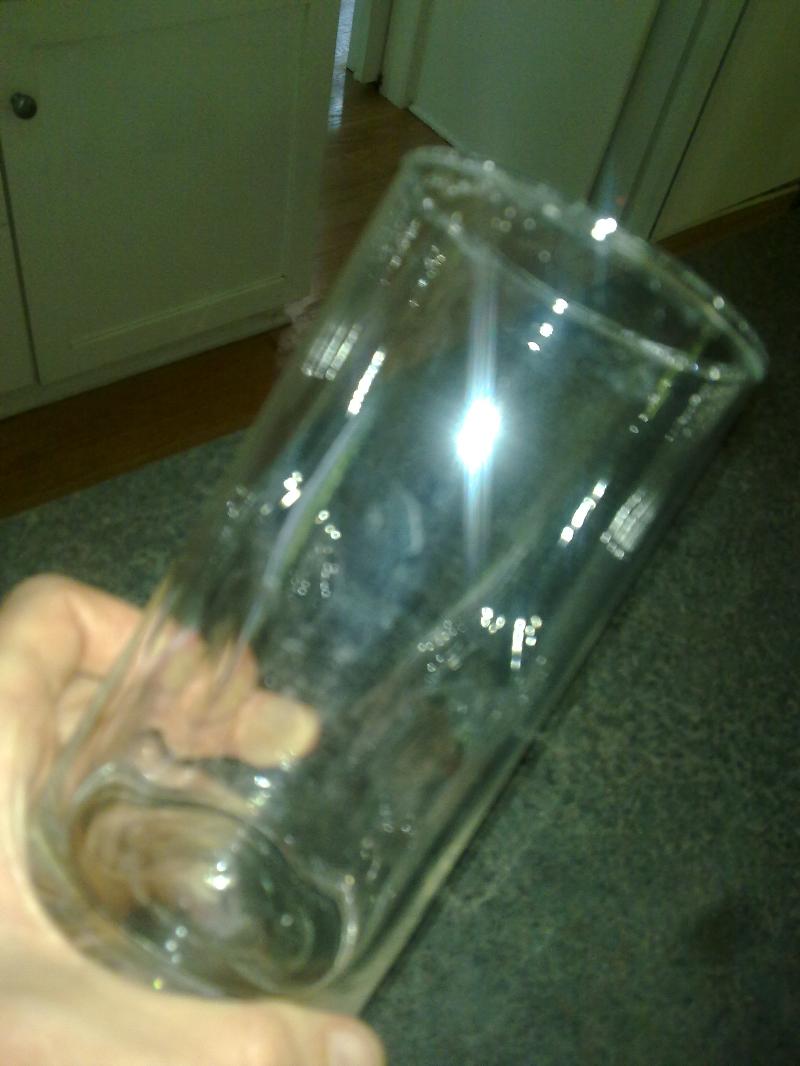 Now, I'm off to the store to find a no-phosphate gel dishwasher detergent. Let me know if you have any recommendations.