Why Plant Native Plants in Your Garden?
Local:
 Native plants are those that are "indigenous" to a locale. That means they've evolved over time in the region where they're found (the opposite of "introduced" plants, which are brought in by people).
Easy: Native plants are generally well suited to the climate where they live, whether that's hot and dry, wet and cool, sunny or shady. For example, cactus would be indigenous to a desert, not a rainforest.
Smart: Native plants are smart choices because they may reduce your need for fertilizers, insecticides and water. But figuring out what plant to plant can be confusing, since there are so many hybrids, imports, and ornamentals around.
We're partnering with Australian Outdoor Living to make it easier for you to choose the right native plants for your garden.
WHAT ARE THE RIGHT NATIVE PLANTS FOR YOUR GARDEN?
You can easily find out what native plant is suited to your region and your particular garden. Ask your local garden center, contact your county extension agent, or visit one of these useful online websites:
Endemic Species of the British Isles
HOW TO START A NATIVE PLANTS GARDEN
1) Choose Your Site  
♥ Are you installing a completely new native garden?
♥ Looking for plants to fill in elsewhere in your landscape?
♥ How big an area are you planting?
If you have a smaller space, be aware that some native plants can grow incredibly large or can take over a space – like this native fig tree. In Australia, a plant like the kangaroo paw is easy to grow and maintain, while the iconic wattle will add a vibrant touch of color and interest to your yard.
2) Figure Out How Much Sun and Water You Have
♠ How much rainfall generally falls in your area?
♠ Given other plants, how moist will your soil be? (NOTE: Trees can be very thirsty and rob the soil of all available moisture)
♠ How much sun does your garden area receive? Some plants must have full sun; others will thrive in shade.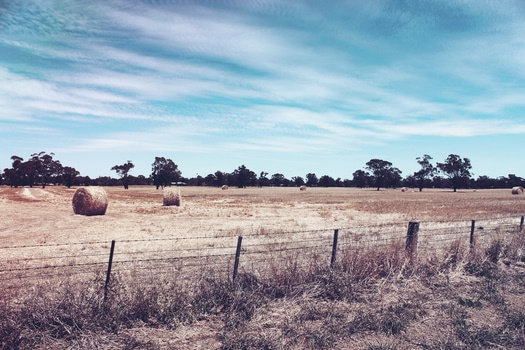 3) Analyze Your Soil 
♦ Is your soil rich and full of organic matter?
♦ Do you have dry or even sandy soil?
♦ Is your "soil" more like clay?
If you're not sure what your soil needs, send a sample to your county or regional extension service. They can analyze it tell you what amendments it needs.
4) Attract Wildlife

In addition to planting the right flowers, bushes, and trees, your native garden can be a great place for wildlife.
Native plants are often a primary source of food for local birds, insects, foxes, and other animals.
⇒ Consult with local wildlife agencies to identify what plants make the best wildlife food sources.
5) Choose Your Plants

♣ Buy from a local nursery that specializes in native or indigenous plants.
♣ Shop online from a nursery that can meet your needs.
♣ Swap with other gardeners in your region. If you can, visit their gardens to observe how well their plants are doing, and their cultivation techniques.
♣ Take a cutting from another garden and propagate it yourself, reading about its ideal growing conditions online.
♣ Choose plants that can also provide some food, such as native blueberries, herbs, mint, and onion. Down Under, the lemon myrtle (pictured) and lilly-pilly have been a statement in many Australian landscapes for years. Or try, the native passionfruit, guangdong or finger lime.
6) Plant at the right time.
You can plan your garden any time. But you've got to plant at the right time if you want your plants to thrive.
Depending on how much water your plants need, you can put them in the ground during the rainy season, or during the dry spells.
Keep an eye on the plants until they become established. Then maintain your native plants garden with the same care and attention you maintain other parts of your landscape.
Do you grow native plants? Please share your tips for success!