Hi!
I'm Diane MacEachern, award-winning entrepreneur and best-selling author of Big Green Purse: Use Your Spending Power to Create a Cleaner, Greener World. I'm passionate about empowering people just like you to use their consumer clout to protect the environment. My "Go Green. Save Money. Guaranteed!" message drives home the point that living green is so affordable, there's no reason NOT to do it! In addition to my books and the Big Green Purse website and free newsletter, I give speeches and offer workshops to many different organizations, companies and institutions. I also work with a lot of terrific non-profit groups, businesses and government agencies on projects and programs that improve our health and protect the environment.
Where Did My Story Start?
I was born in Detroit, Michigan and grew up in a small suburb nearby.
Milk Contaminated with Fire Retardants
What Can I Do?
I'm a Mom, a Business Woman and a Concerned Citizen
My Books
AWARDS AND RECOGNITIONS
Image of the Future Award, World Communications Forum
Glamour magazine Eco Hero
"16 Women in Sustainability You Must Follow," Earth & Industry
"100 Must Read Green Blogs for Women," Blogtrepeneur.com
"Top 50 Twitter Moms," Babble.com
"Top 25 Green Moms," CircleofMoms.com
"Best Green Website," FutureNow.com
Finalist, Books for a Better Life Award/MS Society
5-Star Reviews, Amazon.com – The Big Green Purse book averages a 5-star rating — the highest possible — on Amazon.com.
Top 100 Environmentalist Blogs –
BOOKS AND PUBLICATIONS
I'm happy to say that my books have reached hundreds of thousands of people with their "you can change the world" messages: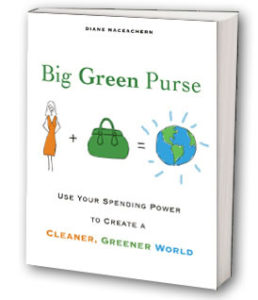 Big Green Purse: Use Your Spending Power to Create a Cleaner, Greener World, has been called "the big green bible" for its useful information, helpful links, and practical but inspiring guidance.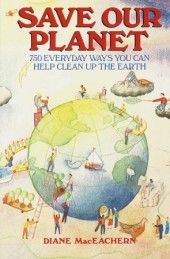 The best-selling Save Our Planet: 750 Everyday Ways You Can Help Clean Up the Earth has been featured on national television programs ranging from CNN Headline News to Live with Regis and Kathie Lee to The ABC Network Television Earth Day Special. The book has been reprinted in Italy and Japan.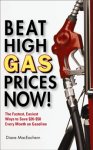 Beat High Gas Prices Now! The Fastest, Easiest Ways to Save $20-$50 Every Month on Gasoline received widespread media coverage, especially on national and local radio stations.
My work has also been featured in Baltimore Sun, Christian Science Monitor, Family Circle, Good Housekeeping,Glamour, InStyle, Plenty, Body and Soul, Sierra, Wildlife, Ladies' Home Journal, Reader's Digest, First for Women, Washington Woman, and many more. As a nationally syndicated Washington Post Writer's Group newspaper columnist, I wrote weekly "Tips for Planet Earth," answering readers' questions on a wide variety of environmental topics. She has produced numerous award-winning publications for members of Congress, the media and the public at large.
Diane is a frequent speaker to business, non-profit and consumer groups. Audiences have included the American Bankers Association, The Discovery Channel, Toyota's In the Interest of Women Conference, Texas Conference for Women, Pacific Life Insurance Company, Harvard University, Unitarian Universalist Church, U.S. Environmental Protection Agency, Brandeis University, Good and Green, M2W – the Marketing to Women conference, the International Green Living Conference in Xi'an, China, and the sultanate of Oman, among others.
Today..
Today, I live with my family and two ornery cats in the energy-efficient and green home I helped build more than 20 years ago.
Contact:  Diane@biggreenpurse.com
Book Diane to speak at your next event.