As busy as we are and as much as we do, we know we can't do it all! That's why we support the incredible efforts of many non-profit organizations that are working to protect all of us from pollution, toxic chemicals, extreme weather events due to climate change, and more.
Who tops our list?
Women's Voices for the Earth – The scientists at Women's Voices for the Earth produce top-notch research and reports on the toxic chemicals lurking in our cleaning products and cosmetics.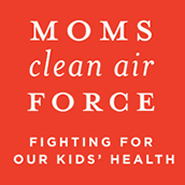 Moms Clean Air Force – This organization has figured out how to make air pollution and climate change relevant to moms (and dads!) all over the U.S. Their blog features informative posts and stories from women who are scientists, elected officials, policy makers and, of course, moms! They also mobilize citizens to come to Washington, D.C. and make their voices heard.
Alaska Wilderness League - I've supported AWL one way or another for the past 20 years. When I was in the communications consulting business, they were a long-time client. I then served six years on their board of directors. Now, I use my social media network to help raise awareness about the importance of protecting the Arctic National Wildlife Refuge from oil drilling.
Miriam's Kitchen – I personally contribute to this Washington, D.C. based support group for the homeless living in the nation's capitol, and every couple of weeks, I join other volunteers at our local farms market to collect  fruit, vegetables, and bread that the cooks at Miriam's Kitchen turn into delicious and healthy meals for hundreds of people.
Plus, I frequently contribute guest articles to other organizations that strive to reach their own communities with information about the importance of living a greener life.