If you're dashing out at the last minute to buy jewelry for your special someone, take a moment to locate one of the 28 retailers who have joined the "No Dirty Gold" campaign and pledged to source their gold, silver, and diamonds from environmentally-responsible sources. They include Tiffany, Piaget, Whitehall, Wal-Mart, JC Penney, and Sterling and Kay.
If you want to shop online (you can always put a picture in a card!), consider: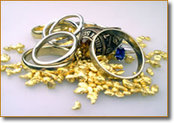 • GreenKarat sells rings, necklaces, earrings, pendants and custom jewelry made from recycled gold. The company also lets you recycled unused or broken gold jewelry, attributing the value of the metal to a new GreenKarat purchase.

• Earthwise Jewelry uses gold and platinum processed from reclaimed sources to make wedding and commitment bands, pendants, and rings. The collection also features colored gemstones mined and cut with a concern for both environmental issues as well as fair-labor standards.

• Brilliant Earth jewelry features Canadian-mined diamonds in recycled gold bands, as well as other beautiful settings
• Eco-Artware offers all kinds of baubles, including cufflinks, made from such recycled materials as typewriter keys and vintage watch parts.

• Gwen Davis' Verde collection, fashioned from recycled and organic materials like bamboo, vintage beads, and antique Swarovski crystals. Relying on a concept called "elemental design," Davis uses fire to etch unusual designs into her bracelets, rings, necklaces and earrings, then polishes them with beeswax.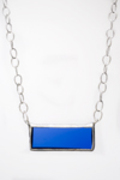 • Smart Glass features one-of-a-kind earrings, bracelets and necklaces made from recycled bottle glass. (I met the artist, Kathleen Platte, at the Sundance Film Festival and now am the proud owner of two beautiful bangle bracelets made from recycled blue and gold glass).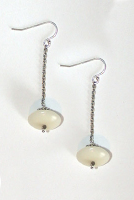 • Lucina's Crema saucer drop earrings are made from cream-colored tagua nuts harvested in Ecuador and hand-forged Fair Trade silver from Bali.
• Arctic Sparkle crafts elegant pendants from Fair Trade, recycled silver and gold.
For more information on the eco-impact of gold mining, see No Dirty Gold and read Golden Rules: Making the Case for More Responsible Mining. To learn about the role diamonds play in funding wars, see Global Witness.
You May Also Like...
Related Articles
Get Your Copy Now!