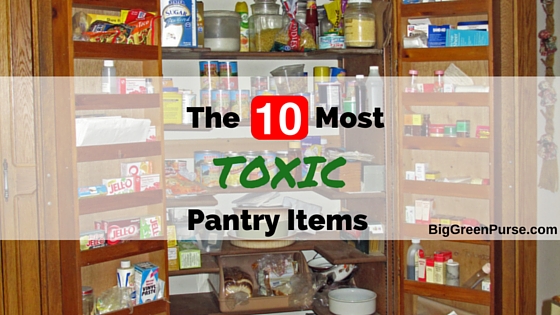 As the saying goes, "Being forewarned is being forearmed." That is certainly true when it comes to the food we buy. It's also why I pulled together this list of toxic pantry items – and safer alternatives.
The more we know, the better able we are to choose
the healthiest, safest nourishment for ourselves and our families.
Sometimes the toxic chemicals in foods are accidental by-products. Other times, they were intentionally added to extend shelf life or make the food prettier or more appealing.
Either way, the good news is that there are plenty of affordable, healthy ways to replace them.
2)
Food Coloring and Dyes
3) 
Grain and Corn Products That Contain GMOs
5)
Canned Fruits & Veggies
6) 
Noodle Cups and Instant Soups
7

) 

Plastic Food Packaging
9)
Pesticide Residue on Foods